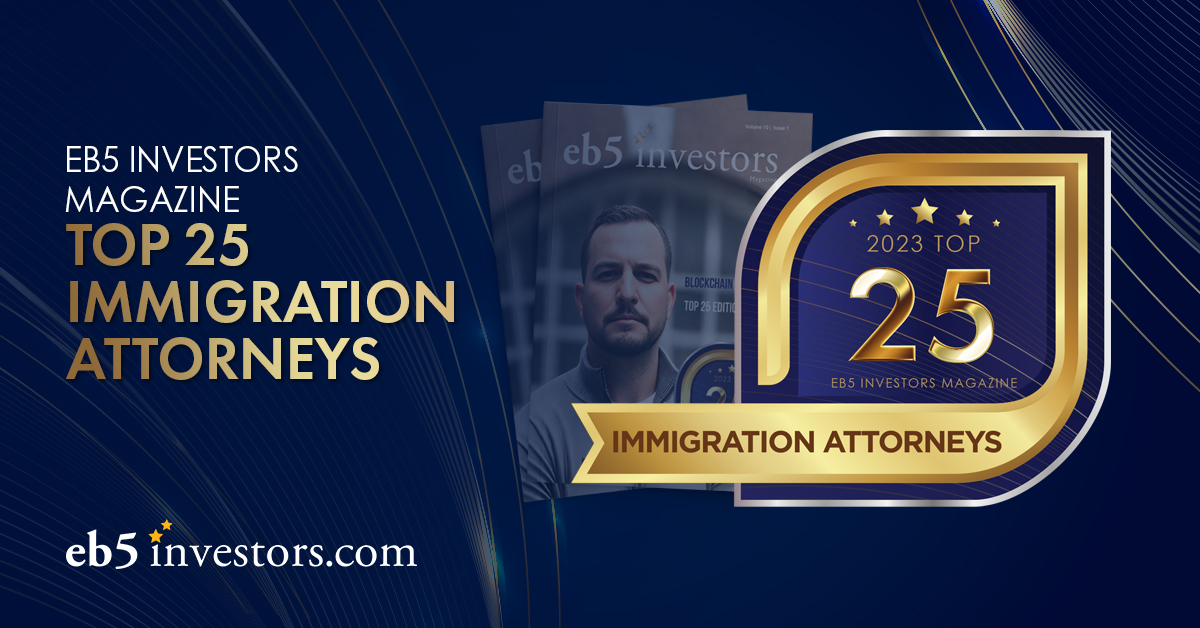 EB5 Investors Magazine is pleased to announce the Top 25 Immigration Attorneys of 2023. To be eligible, distinguished immigration attorneys needed to primarily file investor petitions and be available to the public.
For more information or to contact any of these professionals, we invite you to view their listings at www.EB5Investors.com/directories.
Joseph Barnett
WR Immigration
Joseph "Joey" Barnett is a partner at WR Immigration and a member of its EB-5 and business immigration practices. He is licensed as an attorney in Illinois, Wisconsin, and the District of Columbia, and practices exclusively in immigration and nationality law. Barnett has extensive experience representing immigrant investors seeking permanent residency in the United States through USCIS-designated Regional Centers and investment in their own businesses. He currently serves on the American Immigration Lawyers Association's (AILA) EB-5 Committee and is a member of the IIUSA Editorial Board. Barnett was selected as a Top 5 Rising Star in 2019 and a Top 25 Immigration Attorney in 2023 by EB5 Investors Magazine. He was also selected for inclusion in the 2023 edition of The Best Lawyers in America®.
Edward Beshara
Beshara PA Global Migration Law Firm
Edward Beshara is the Managing Attorney of Beshara PA Global Migration Law Firm. He has offered approvable and successful solutions for EB-5 investors and their families, and EB-5 projects for the past 32 years. Beshara is a member of the IIUSA (Invest in the USA) New Investor Markets and Best Practices Committees as well as being on the Advisory Committee and Task Force of the Investment Migration Council (IMC) in Geneva, Switzerland. A frequent speaker at EB-5 panels, he is a former adjunct professor in business immigration law at the University of Florida's College of Law. He was the recipient of the IIUSA 2019 Award for Economic Advancement Innovator Award.
Belma Demirovic Chinchoy
Iyer Demirovic Chinchoy
For over a decade, Belma Demirovic Chinchoy has focused solely on representing high net worth individuals, entrepreneurs and multinational companies in the EB-5, E-2, L-1 and EB-1 immigration categories. Her clients are diverse across industry sectors (real estate, technology, creative, and manufacturing) and countries of origin. She is frequently retained to counsel on investment-based cases in post-initial filing stages (RFE, NOID, denials) and in Federal court litigation. Chinchoy is licensed in California. She is a member of the American Immigration Lawyers Association, Los Angeles County Bar Association, EB-5 professional organizations and is a frequent speaker and professional trainer on EB-5 topics.
Mark Davies
Davies & Associates
Mark Davies is the founder of Davies & Associates, a law firm dedicated to assisting investors and businesses relocate and grow internationally. Davies has served as investor counsel to leading investment banks and financial intuitions from every continent except Antarctica. He combines this legal experience with an MBA (real estate finance) from the Wharton School of Business together with ivy league law degrees from the U.S. and the UK. Recognized by the Bush White House for his service to the U.S. legal profession and the author of legislative reform proposals commissioned by the UK government, Davies has also served as chairman of Lawyers without Borders and sat on multiple other boards for profit and non-profit organizations.
Ignacio Donoso
Donoso & Partners
Founder and managing partner of Donoso & Partners, LLC, Ignacio Donoso is a renowned business immigration lawyer for the United States and Canada. He has particular expertise working with investors, technology companies, academics and researchers. Donoso's career spans over 20 years as a lawyer, during which he advised thousands of clients to successfully navigate the visa systems of the U.S. and Canada. Donoso has been recognized among the Top 25 immigration attorneys in the U.S. for entrepreneur visas in 2015, 2016, 2018, 2019, 2020 and 2021. He is a frequent speaker at national and international conferences on immigration law.
Charles Foster
Foster LLP
Charles Foster is the chairman of the Houston-based Foster LLP and leads the firm's EB-5 practice group. For more than 40 years, he has represented multinational businesses in the field of immigration law and has been board-certified as a specialist in immigration and nationality law since 1979. Foster has been involved in the EB-5 program since its enactment in 1990 and has worked closely with the Foster LLP EB-5 practice group for decades. He has also been recognized as a top EB-5 attorney by EB5 Investors Magazine and other organizations for a number of years.
Jennifer Hermansky
Greenberg Traurig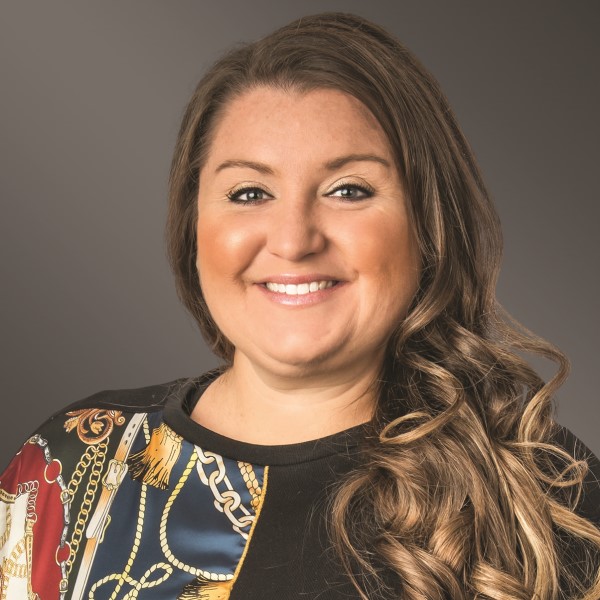 Jennifer Hermansky focuses her immigration practice on employment-based immigration and is a leading member of Greenberg Traurig's EB-5 practice. She has deep experience structuring EB-5 transactions and providing ongoing EB-5 compliance advice. Hermansky also has experience serving health care, pharmaceutical and real estate industries, as well as entrepreneurs, scientists and researchers in scientific communities for a wide range of temporary visa options and permanent residence solutions.
Nicolai Hinrichsen
Miller Mayer
Nicolai Hinrichsen is a partner at Miller Mayer. Hinrichsen has nearly 15 years of experience in EB-5 immigration. He represents regional centers and developers in structuring EB-5 compliant projects either through initial regional center designation applications or by partnering with existing regional centers. He also represents individual investors obtaining permanent resident status through either regional center or direct EB-5 investments. Hinrichsen is a member of the American Immigration Lawyers Association, and the New York and California state bar. He received his JD from Boston University Law School and his BA from the University of California at Berkeley.
Kate Kalmykov
Greenberg Traurig
Kate Kalmykov co-chairs Greenberg Traurig's Immigration & Compliance Practice. She represents clients in a range of employment-based immigrant and non-immigrant visa matters. Kalmykov has deep experience working on EB-5 matters. She works with developers and private equity funds on developing new projects that qualify for EB-5 investments, including creation of new regional centers, having projects adopted by existing regional centers, or through pooled individual EB-5 petitions. For existing regional centers, Kalmykov helps prepare amendment filings, file exemplar petitions, address removal of conditions issues, and ensure that they develop an internal compliance program. She also counsels foreign nationals on obtaining green cards through individual or regional center EB-5 investments, as well as issues related to I-829 removal of conditions.
Nima Korpivaara
KLD LLP
Recognized nationally in EB-5 law, Nima Korpivaara has advised a multitude of developers, project principles and regional centers on EB-5 program compliance. He primarily works within the immigration practice at KLD LLP, counseling corporate clients and individual EB-5 investors on the EB-5 program's USCIS requirements and processes.
Carolyn Lee
Carolyn Lee PLLC
Carolyn Lee is the founder of Carolyn Lee PLLC, an exclusively investment immigration firm. Lee has represented regional centers, developers, funds, and investors for 15 years, helping U.S. project clients raise $2.5 billion in EB-5 capital from thousands of overseas investor families. She has served as four-term chair of AILA National EB-5 Committee. She is also legislative counsel to IIUSA advising on EB-5 legislation. Lee is deemed an international expert on U.S. investment immigration and has authored numerous leading EB-5 publications and speaks internationally. She frequently serves as immigration expert in litigation. She has received awards including the AILA Presidential Commendation, Best Lawyers, Who's Who International, and 50 Outstanding Asian Americans in Business.
Daniel Lundy
Klasko Immigration Law Partners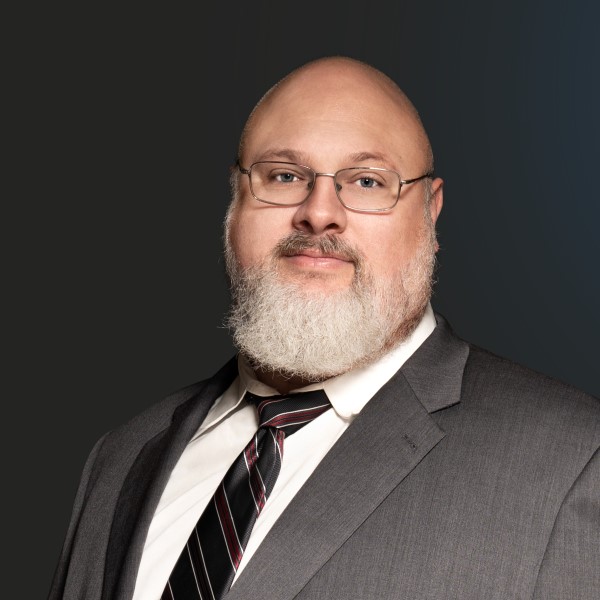 Daniel B. Lundy is a partner at Klasko Immigration Law Partners and leads the firm's EB-5 regional center and developer practice as well as the litigation team. He has been deeply involved in EB-5 litigation against USCIS denials and delays. He advises clients on EB-5 projects involved in civil litigation. Lundy has litigated hundreds of immigration cases, including adjustment of status and waiver denials; I-526 and I-829 denials; H-1B, L-1, EB-1, and other immigration denials before the U.S. District Courts, U.S. Courts of Appeals, and the U.S. Supreme Court. He regularly advises clients in all aspects of EB-5 and immigration.
Brandon Meyer
Meyer Law Group
Brandon Meyer is the founder and managing partner of Meyer Law Group (MLG), where he provides quality legal representation to clients ranging from EB-5 regional center operators and individual investors to multinational corporations. Involved in EB-5 since 1998, Meyer has seen the multiple life cycles of the EB-5 program. Meyer received his law degree from the University of San Diego School of Law and is a member of the Bars of Connecticut and the District of Columbia. MLG is headquartered in San Francisco and has offices in New York, San Diego, Charlotte and Vietnam. Meyer has authored articles in legal publications such as Immigration Daily.
Anu Nair
Klasko Immigration Law Partners
Anusree (Anu) Nair is a partner at Klasko Immigration Law Partners and manages the investor division of the firm's EB-5 practice. She is responsible for the filing of all EB-5 petitions at the firm. Her command of investor-related issues is recognized within the industry and she is frequently called on to review cases prepared by other firms to ensure compliance with rigorous standards of the United States Citizenship and Immigration Services. Nair also leads the firm's EB-1 practice, which can be a great option for those seeking a green card who face long delays in other categories.
Samuel Newbold
CSG Law
Samuel Newbold is the chair of the Immigration Law Group at CSG and is a member of CSG's Alternative Capital Group. Newbold represents regional centers, direct projects and regional center projects, as well as individual investors. Over the past decade, Newbold has successfully achieved expedited processing for numerous EB-5 projects and has served on the American Immigration Lawyers Association National EB-5 Committee. He is the founder and creator of EB-5 Proxy; a blockchain based EB-5 fund administration platform that provides comprehensive end-to-end tracking and compliance reporting of EB-5 expenditures and job creation for fund administrators.
Kristal Ozmun
Miller Mayer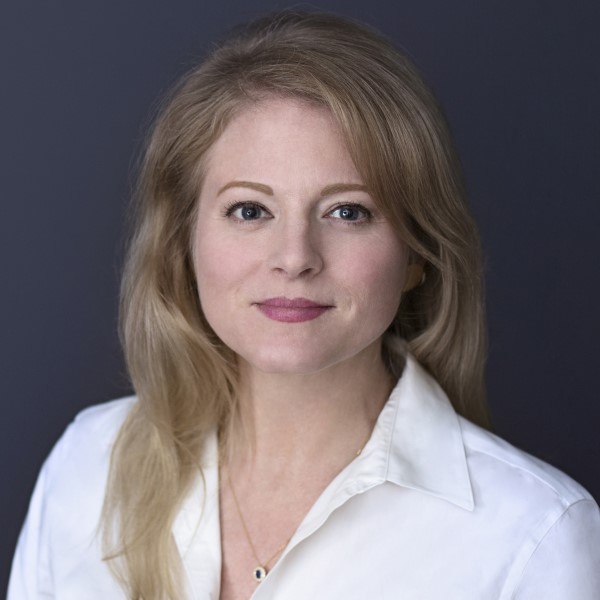 Kristal Ozmun is a partner with Miller Mayer LLP. Ozmun represents an array of business and individual clients on employment-based immigration matters. Ozmun is recognized in the fifth-employment based immigrant preference category. She represents EB-5 regional centers in designation, compliance, and governance and also advises EB-5 immigrant investors in navigating the immigration process. She is a well-known advisor and prolific speaker and writer on the subject. Ozmun is a member of the American Immigration Lawyers Association (AILA) and also serves as a co-chair of the Best Practices Committee of Invest in the USA (IIUSA), the EB-5 Trade Association.
Rakesh Patel
Patel Law Group
Rakesh Patel is the founding and managing partner of Patel Law Group, based in Irving, Texas. A graduate from the University of Oklahoma, Patel has been practicing law for over 18 years and was first introduced to the EB-5 program in 2015. Within the past eight years, Patel has successfully represented numerous investors across the globe and within the United States. His extensive experience spans both regional centers and direct investments.
Mona Shah
Mona Shah & Associates Global
U.K. born, former British Crown Prosecutor, Mona Shah is recognized as an industry leader in EB-5. Shah has received numerous accolades including EB5 Investors Magazine's Top 25 EB-5 Immigration Attorney nine years in a row; Uglobal's Top 25 Global Migration Attorneys, Top Lawyer Who International, amongst others. Shah is both a published author and Lexis-Nexis Editor. She has spoken extensively both nationally and overseas; interviewed by mainstream news; featured in international magazines; and quoted in major newspapers including New York Times, Axios, Bloomberg. Shah hosts EB-5 Investment Voice Podcast series, running for 6+ years. She is also a part-time adjunct professor at Baruch College, City University NY.
Darren Silver
Darren Silver & Associates
Darren Silver is the founding partner of Darren Silver & Associates, LLP. Silver has a career spanning over 25 years exclusively in the field of immigration. Over his career, Silver has enjoyed working within different areas of immigration law. He has devoted a large segment of his practice to EB-5 law and is proud of the work that his firm has contributed to the EB-5 community. He has successfully filed over 4,000 EB-5-related applications. He has been a long-standing member of AILA, IIUSA and has been recognized as a Super Lawyer in his field.
Christian Triantaphyllis
Jackson Walker LLP
Christian Triantaphyllis, who leads Jackson Walker's Business Immigration & Compliance practice, represents foreign nationals in cross-border and business immigration matters, usually dealing with regional centers and direct investments. In his practice, Triantaphyllis regularly serves as counsel to real estate developers, regional centers, private equity funds, and family offices, and advises those on structuring potential EB-5 funding by providing EB-5 analysis on project business plans, securities offerings, and economic reports. He is particularly experienced in assisting immigrant investors from around the world through the EB-5 visa program, preparing and filing I-526 petitions and I-829 petitions for regional center and direct investors.
Rohit Turkhud
CSG Law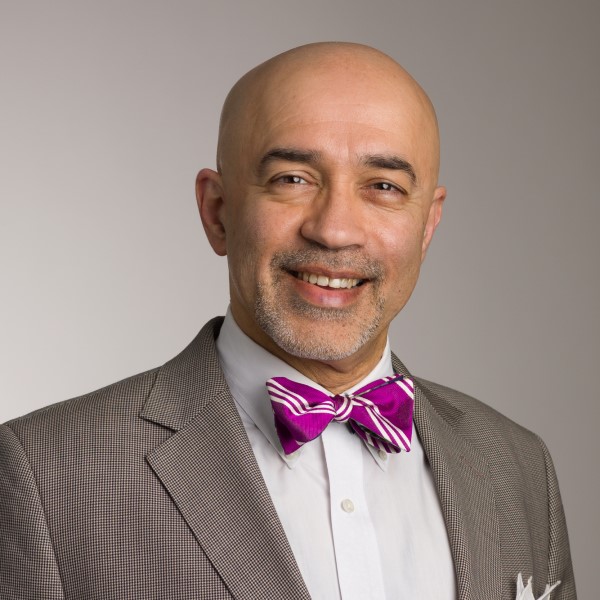 Rohit Turkhud, counsel with CSG's Immigration Law Group, focuses his practice on employment-based immigration matters, especially the EB-5 visa. He also engages with HR directors and business leaders on their immigration policies and procedures. Turkhud is a frequent speaker on EB-5 and other business immigration visas. Prior to joining CSG, he practiced at a global immigration law firm focusing on employment-based immigration and EB-5. Earlier in his career, Turkhud served as senior executive for numerous IT companies. He earned his LL.M. from the University of Pennsylvania Law School and his LL.B. from the University of Bombay, Law College.
David Van Vooren
David Hirson & Partners LLP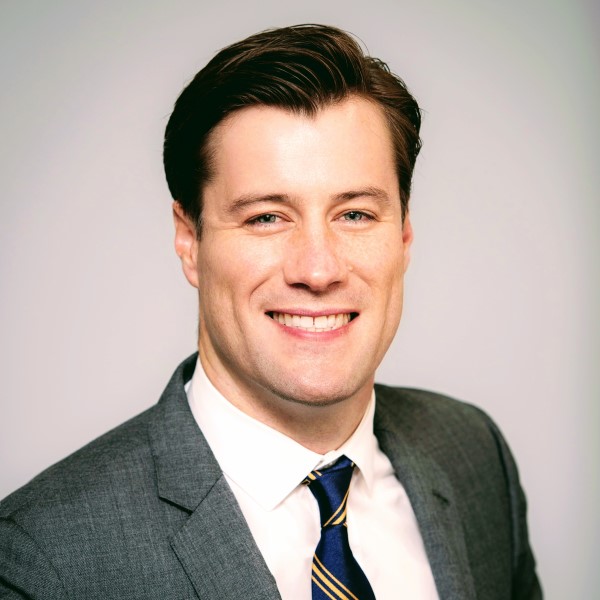 David Van Vooren concentrates his practice on EB-5 immigrant investor program matters, including EB-5 regional center formations, EB-5 corporate structuring and financing, and working closely with securities attorneys, economists and business plan writers to ensure compliance. He also prepares and files I-526 and I-829 petitions on behalf of regional centers and investors. Previously, he worked in the Shanghai office of an international law firm where he was a member of their global immigration practice and advised EB-5 investors on immigration requirements. Van Vooren has nearly a decade of experience living and working in China and is proficient in Chinese.
Fredrick Voigtmann
Law Office of Fred Voigtmann
Fredrick W. Voigtmann is highly skilled in investor and immigration matters. He has represented EB-5 regional centers and filed hundreds of I-526 and I-829 petitions and immigrant visa applications in connection with some of the most successful EB-5 projects. Voigtmann practiced immigration law from 1994 to 1997 in Taipei, Taiwan. He served as co-chair of the American Immigration Lawyers Association Investor Committee and has published numerous articles on EB-5. Voigtmann is a board-certified specialist in immigration and nationality law, a graduate of The Ohio State University (BA in English) and Capital University Law School (JD, with honors).
Mitch Wexler
Fragomen
Mitch Wexler is a senior partner at Fragomen, overseeing the firm's Southern California offices. He has over 38 years of immigration law experience. His practice is comprised of individual high net worth foreign nationals including E-2 and EB-5 work, start-up, mid-size, and large multinational companies. Wexler's clients are equally diverse across industry sectors. He is a California State Bar certified specialist in immigration and nationality law and is a previous member of the Fragomen's national Executive Committee. Wexler also teaches a regular module on business and investment immigration law at the University of California Irvine Law School. He is a multi-year awardee of EB5 Investors Magazine's Top 25 Attorneys, as well as honored as an "Eminent Immigration Practitioner" by the Chambers Partners ranking.
Vivian Zhu
WR Immigration
Vivian Zhu is a partner at Wolfsdorf Rosenthal LLP and the supervising attorney of the firm's EB-5 team. Zhu specializes in EB-5 cases, including representing investors, regional centers and projects, distressed projects, complex age-out cases, mandamus litigation, consular inadmissibility, responses to request for evidence, notice of intent to deny and notice of intent to revoke. Zhu also practices in the areas of E-2 investor visas, L-1 intra-company transferee visas, and EB-1 petitions for alien workers with extraordinary ability. Zhu's clients include Fortune 500 companies, HNWIs, investors, executives, and highly skilled professionals. She has over five years of experience in corporate and securities law. Her experience includes reverse mergers, PIPEs, initial public offerings, follow-on public offerings, and exchange act filings.