EB5 Investors Magazine is pleased to announce the Top 25 Immigration Attorneys. To be eligible, distinguished immigration attorneys needed to primarily file investor petitions and be available to the public.
For more information or to contact any of these professionals, we invite you to view their listings at www.EB5Investors.com/directories.
JOSEPH BARNETT
WR Immigration
Joseph "Joey" Barnett is a partner at WR Immigration, a full-service immigration law firm, with over a decade of EB-5 experience. He represents immigrant investors seeking permanent residency in the United States through regional centers and direct EB-5 investment. He also represents U.S. developers and regional centers seeking to finance projects with EB-5 capital. Barnett was named a Top 5 Rising Stars in the EB-5 industry by EB5 Investors Magazine in 2020, currently sits on the EB-5 Investors Committee of the American Immigration Lawyers Association, and is also on the Editorial Committee at Invest in the USA.
What do you think about the EB-5 Reform and Integrity Act of 2022?
The new legislation was helpful to update the EB-5 visa program but does not go far enough in addressing some of the major issues at USCIS that hurt the integrity and reputation of the program – namely, ineffective dialogue between the agency and stakeholders to discuss and rectify adjudication issues; unreasonable processing times; and relief to pre-RIA investors stuck in the long visa backlog. EB-5 stakeholders will need to be diligent to ensure that USCIS implements the RIA in a way that makes sense to effectuate Congressional intent from both immigration and business perspectives.
What new trends are you seeing in the EB-5 industry?
It appears that many RCs are seeking to raise capital for projects in rural areas or HUAs so as to qualify for the "set aside" visas and priority processing for their immigrant investors, but it's unclear how beneficial these provisions in the RIA will be if the per-country caps also limit the number of visas before a backlog occurs. There has been an uptick in the use of unsecured loans to fund the EB-5 investment (or a portion thereof). We have also seen a huge increase in the desire for mandamus lawsuits against USCIS for their unreasonable delay of I-829 petition processing to remove conditions, and our firm has been incredibly successful in using the courts to get quicker adjudications on these cases to date.
EDWARD BESHARA
Beshara Global Migration Law Firm
Edward Beshara is the Managing Attorney of BesharaPA Global Migration Law Firm. He has offered approvable and successful solutions for EB-5 investors and their families, and EB-5 projects for the past 32 years. Beshara is a member of the IIUSA (Invest in the USA) New Investor Markets and Best Practices Committees as well as being on the Advisory Committee and Task Force of the Investment Migration Council (IMC) in Geneva, Switzerland. A frequent speaker at EB-5 panels, he is a former adjunct professor in business immigration law at the University of Florida's College of Law. He was the recipient of the IIUSA 2019 Award for Economic Advancement Innovator Award.
What do you think about the EB-5 Reform and Integrity Act of 2022?
The RIA has positive and negative aspects. First, the EB-5 investors who have already filed their I-526 petitions with regional centers before June 30th, 2021, and new EB-5 investors are grandfathered in, even if the regional center program sunsets again. Second, the RIA allows concurrent filing of conditional permanent residency applications with the I-526 petitions whether they are investing in a regional center or direct EB-5 project.
What new trends are you seeing in the EB-5 industry?
The new trend is that the EB-5 investors are now looking to invest in direct EB-5 projects. Alternatively, there are operators and developers creating separate legal and corporate infrastructures for franchise locations. Investors may want to invest in these franchise locations and allow the developers/operators to manage the operations. The new trend is for the EB-5 project operators as well as investors investing in their own U.S. business, to invest the full amount of USD $1,050,000. The thought process is that location is everything because of the current state of economic affairs in the U.S., a business to be financially viable requires the best geographical location. A holistic approach to EB-5 investments is the way for the future!
MARK DAVIES
Davies & Associates
Mark Davies is the founder of Davies & Associates, a law firm dedicated to assisting investors and businesses relocate and grow internationally. Davies has served as investor counsel to leading investment banks and financial intuitions from every continent except Antarctica. He combines this legal experience with an MBA (real estate finance) from the Wharton School of Business together with ivy league law degrees from the U.S. and the UK. Recognized by the Bush White House for his service to the U.S. legal profession and the author of legislative reform proposals commissioned by the UK government, Davies has also served as chairman of Lawyers without Borders and sat on multiple other boards for profit and non-profit organizations.
What do you think about the EB-5 Reform and Integrity Act of 2022?
The EB-5 Reform and Integrity Act provides a much-needed move in the right direction for investor protection. While the new disclosure requirements do not sweep away the veil of secrecy that too often conceals conflicts of interests and large financial incentives from investors, they do require some basic and essential disclosures. The increased investment thresholds were higher than we had hoped and will inevitably price some investors out of EB-5, but the E-2 Treaty Investor Visa remains a viable option to people who are unable to meet the new EB-5 minimum investment level.
What new trends are you seeing in the EB-5 industry?
The balance is inevitably shifting back from direct EB-5 to regional center EB-5. We see a surge in demand in India following the reauthorization. The increased investment thresholds do not currently appear to be having a significant impact. Of course, this may be the result of pent-up demand in India, meaning we will not see the true impact of the price rise until a little later. Conversely, in Vietnam and Europe, investors seem deterred by retrogression/backlog and the increased investment amounts. Concurrent filing is proving extremely popular.
JESSICA DENISI
Greenberg Traurig
Jessica DeNisi is a senior associate with Greenberg Traurig, LLP. DeNisi works with developers and investors who seek to use foreign capital under the EB-5 program to fund job-creating projects as well as E-2 treaty investors. Prior to practicing immigration law, DeNisi worked as a tax and business attorney. She completed her undergraduate studies at Wake Forest University and earned an MA in Near Eastern studies from the University of Arizona. She received her JD from Tulane University Law School and a master's degree in taxation from the University of Washington School of Law.
What do you think about the EB-5 Reform and Integrity Act of 2022?
I'm glad we finally have a law passed to provide some stability, and to ensure that all existing investors may continue in the process without worrying about future lapses. I was particularly pleased to see that the new law attempts to provide investor protections and allows for concurrent filing. I hope USCIS will properly interpret some of these provisions to give relief to investors who were defrauded in the past. We've already seen how USCIS interpretation will pace implementation. Regional centers, NCEs and investors will need to work closely with immigration counsel to wade through some technical issues. I look forward to working with clients on these issues.
What new trends are you seeing in the EB-5 industry?
There seems to be a tremendous amount of buzz around sponsoring rural projects; I am eager to see how USCIS interprets the law's mandate to "prioritize" petitions for rural areas. Other trends should emerge as we get additional clarity as to how USCIS will adjudicate petitions under the RIA.
IGNACIO DONOSO
Donoso & Partners
Founder and managing partner of Donoso & Partners, LLC, Ignacio Donoso is a renowned business immigration lawyer for the United States and Canada. He has particular expertise working with investors, technology companies, academics and researchers. Donoso's career spans over 20 years as a lawyer, during which he advised thousands of clients to successfully navigate the visa systems of the U.S. and Canada. Donoso has been recognized among the Top 25 immigration attorneys in the U.S. for entrepreneur visas in 2015, 2016, 2018, 2019, 2020 and 2021. He is a frequent speaker at national and international conferences on immigration law.
What do you think about the EB-5 Reform and Integrity Act of 2022?
The EB-5 Reform and Integrity Act of 2022 has redefined the future and given a new birth to the EB-5 program. The integrity measures ensuring higher compliance standards for regional centers are welcome provisions that promote transparency and protect innocent investors. I applaud the efforts undertaken to reduce processing timing including visa set-asides. Also, the provision which discusses concurrent filing of adjustment of status applications is the star of the bill. This is a life-changing provision for several investors in the U.S. who are living on the edge and has provided them stability in the green card process.
What new trends are you seeing in the EB-5 industry?
After the enactment of the new EB-5 law, we have witnessed a steady increase in inquiries from investors to perform independent due diligence before selecting the regional center as well as the project. Also, a higher compliance mandate has resulted in investors overall having more confidence in the legislation today. Investors who are residing outside the U.S. are very excited about exploring projects in rural areas which offer expedited processing and we expect that more regional centers would come up with projects that may qualify for visa set asides.
CHAD ELLSWORTH
Fragomen
Chad Ellsworth is the managing partner of Fragomen's San Francisco office. His practice focuses on representing large clients across industry sectors, including global financial institutions, professional services firms, information technology organizations, private clients, and entrepreneurs. He also has extensive experience representing students, graduates, executives, and HNWIs on a wide variety of business travel, mobility, and business immigration matters. He is a regular speaker at immigration conferences including the American Immigration Lawyers Association, EB5 Investors Magazine, SelectUSA, The Conference Board of Canada, Council for Global Immigration, the Investment Migration Council, the China-US Business Alliance, the Invest in America Shanghai Summit and Exhibition, and Immigration Lawyers on the Web.
What do you think about the EB-5 Reform and Integrity Act of 2022?
The EB-5 Reform and Integrity Act of 2022 brought much needed transparency and predictability to the regional center program. My clients were pleased to have the program reinstated with clear requirements for the next five years.
What new trends are you seeing in the EB-5 industry?
The EB-5 regional center extension, coupled with the lack of H-1B visa numbers, has led to a renewed interest in the EB-5 investor category. This is particularly true for students or recent graduates who need uninterpreted work authorization in the U.S. and are unable to secure the customary H-1B professional work authorization.
ROBERT GAFFNEY
Law Offices of Robert P. Gaffney
Robert Gaffney is a California State Bar certified specialist in immigration and nationality law. Through his law practice in San Francisco, Gaffney has over 35 years of experience counseling a wide range of corporate and individual clients in areas of employment-related, investment, and family-based visa matters. Gaffney has significant expertise and a strong practice focus representing individual investors under the EB-5 visa program. He has authored many articles and is a regular speaker at professional conferences and continuing legal education events.
What do you think about the EB-5 Reform and Integrity Act of 2022?
The "integrity" measures offer the hope of increased transparency on the part of regional centers. Also beneficial to investors are provisions of the new law which subject promotors and migration agents to registration requirements; require these third-parties to have written agreements with issuers; to follow USCIS guidelines for immigration and securities compliance; and fully disclose all fees to investors in writing. Particularly welcome are the provisions which provide certain good faith investors in a troubled project the opportunity to retain their priority date and avoid "age out" of dependents by associating with a new entity and filing a petition amendment. The concurrent filing provisions of the new law, and the availability of relief under 245(k) are also particularly important.
What new trends are you seeing in the EB-5 industry?
As the impact of the pandemic appears to be receding, the EB-5 industry is experiencing a heightened level of globalism with marketing efforts increasingly focusing on previously untargeted parts of the world. Unconscionably lengthy I-526 processing times and continued uncertainty continue to have a negative impact on the utility of EB-5, and making resource to federal court litigation an increasingly important tool for immigration counsel. Processing delays have given added value to efforts by counsel for offerors and investors to decipher how USCIS may implement the "reserved visa" set asides in RIA 2022 and also to the identification of projects which may meet the requirements for expedite or adjudication or priority processing, making the project selection process even more complex than previously.
ENRIQUE GONZALEZ
Fragomen
Enrique Gonzalez is Fragomen's co-chair-elect and is a member of the firm's Executive Committee. Before being elected co-chair, he served as the managing partner of Fragomen's Florida office. He has more than 30 years of experience practicing immigration law. He provides legal counsel to entrepreneurs and HNWIs regarding investment-based immigration, including the EB-5 program. In 2013, Gonzalez served as special counsel on immigration to Senator Marco Rubio, where he was the senior advisor/negotiator for comprehensive immigration reform efforts. Gonzalez earned his JD from Cornell University. He speaks English and Spanish.
What do you think about the EB-5 Reform and Integrity Act of 2022?
The Act represents the most significant change to the EB-5 program since its initial promulgation in 1990. There were a number of welcome changes in the new legislation that will provide the program with more certainty and security, such as a five-year reauthorization; clarity that USCIS has jurisdiction to continue processing cases after the reauthorization expires for cases filed before the expiration of the reauthorization; and the ability of investors to concurrently file for adjustment of status while their I-526 is pending.
What new trends are you seeing in the EB-5 industry?
The most significant trend we are seeing right out of the gate under the new EB-5 legislation is a desire by investors to invest in rural projects that would qualify for: the reserved allotment of 20% of the annual immigrant visas allotted to the EB-5 classification; the minimum investment of $800,000; and priority processing by USCIS. This trifecta of benefits will very likely lead to more rural project offerings but then to an eventual potential backlog for these applicants, and thus possibly even longer processing times for non-rural project applicants. These are the potential unintended consequences of well-intentioned legislation.
MICHAEL HARRIS
HarrisLaw
Michael A. Harris is a Florida Bar board-certified specialist in immigration and nationality law practicing law for nearly 15 years. He is rated by Best Lawyers, Martindale-Hubbell and others as a top immigration lawyer with offices in Miami, Florida, and affiliated offices around the world. He is a member of the immigration board certification committee for the Florida Bar, a past member of the board of directors of AILA South Florida, and a frequent speaker on immigration law. Harris' law firm represents EB-5 investors, standalone projects, and regional centers across the U.S.
What do you think about the EB-5 Reform and Integrity Act of 2022?
After nearly seven years in development, this new EB-5 law has the potential to finally get things done right for EB-5 investors. We now have a law that offers protection to investors and their families impacted by bad actors and bad projects; protection from future lapses of the regional center program; preservation of the age of children over 21 years old who are impacted by losing their green card status; as well as hopefully more transparency in a program clouded by backroom deals. I think this law changes the requirements of redeployment, which can also stand to benefit investors.
What new trends are you seeing in the EB-5 industry?
The most obvious trend is the continued abundance of direct investment opportunities. While the RIA now requires all projects with more than one EB-5 investor pooling their funds to be associated by a regional center, this does not stop non-EB-5 investors from pooling their funds, equity or loans into direct projects. After nearly one year of only direct projects being available – with no active regional centers – will some direct project promoters be able to continue riding this wave? Will there be an intersection between direct and regional center projects at some point in the future?
JENNIFER HERMANSKY
Greenberg Traurig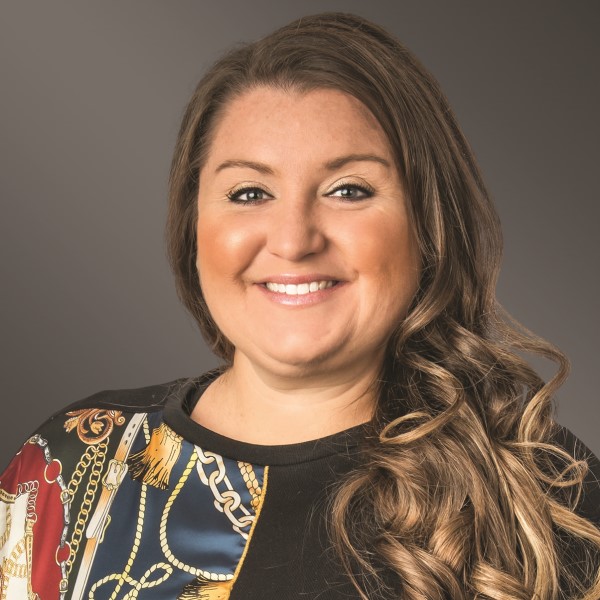 Jennifer Hermansky focuses her immigration practice on employment-based immigration. Hermansky has experience serving health care, pharmaceutical and real estate industries, as well as entrepreneurs, scientists and researchers in scientific communities for a wide range of temporary visa options and permanent residence solutions. She has structured a wide range of EB-5 projects across real estate, health care and hospitality industries. She has assisted thousands of families through the EB-5 process, including I-829 petitions. She regularly advises EB-5 regional centers and projects on USCIS compliance issues. She is currently the vice chair of the American Immigration Lawyers Association (AILA) EB-5 Committee.
What do you think about the EB-5 Reform and Integrity Act of 2022?
I am very pleased that Congress finally took the necessary action to pass the EB-5 Reform and Integrity Act of 2022. The law provides protections for both existing investors and new investors. I am very happy that Congress included the required grandfathering language to protect pre-RIA investors from additional periods of program lapse in the future. I look forward to providing stakeholder feedback to USCIS as it goes through notice and comment rulemaking and the publication of the relevant Policy Manual sections dealing with EB-5 regional center investments. Providing feedback, ideas and legal theories to the agency will be very important as USCIS implements the new law.
What new trends are you seeing in the EB-5 industry?
Many investors are excited to get started and file a new I-526 petition now that the EB-5 Reform and Integrity Act of 2022 is effective. It will be very important for investors and their attorneys to make sure their petitions are compliant with the new statute. Investors must do due diligence before filing their own I-526 petitions. It is also extremely important for investors to understand that USCIS has not drafted new regulations yet, so guidance on the new law is very limited. It will be important to work with experienced lawyers to help lay out the risks, and benefits, under the new law.
NICOLAI HINRICHSEN
Miller Mayer
Nicolai Hinrichsen is a partner at Miller Mayer. Hinrichsen has nearly 15 years of experience in EB-5 immigration. He represents regional centers and developers in structuring EB-5 compliant projects either through initial regional center designation applications or by partnering with existing regional centers. He also represents individual investors obtaining permanent resident status through either regional center or direct EB-5 investments. Hinrichsen is a member of the American Immigration Lawyers Association, and the New York and California state bar. He received his JD from Boston University Law School and his BA from the University of California at Berkeley.
What do you think about the EB-5 Reform and Integrity Act of 2022?
The RIA makes many important and beneficial enhancements to the EB-5 program. I welcome the greater investor protections and the resulting confidence that will engender in an industry that has unfortunately been negatively affected by some historical EB-5 controversies. While USCIS' implementation of the RIA has been somewhat misguided, I believe this is a short-term problem and that the future of the EB-5 program remains bright. Both investors and the United States will ultimately continue to benefit from an important immigration program that the U.S. Congress has wisely extended for another five years.
What new trends are you seeing in the EB-5 industry?
Some foreign migration agents have been forced to close or downsize because of the twin-challenges of the EB-5 regional center program lapse and the global COVID-19 pandemic. I thus see some agent consolidation in certain overseas markets, a trend that is not necessarily bad for the EB-5 industry. In addition, I believe some historically small EB-5 markets will have more robust investor interest, driven in part by the desire for international mobility following the pandemic, as well as sizable increases of residential and commercial real estate valuation.
K
ATE KALMYKOV
Greenberg Traurig
Kate Kalmykov co-chairs Greenberg Traurig's Immigration & Compliance Practice. She represents clients in a range of employment-based immigrant and non-immigrant visa matters. Kalmykov has deep experience working on EB-5 matters. She works with developers and private equity funds on developing new projects that qualify for EB-5 investments, including creation of new regional centers, having projects adopted by existing regional centers, or through pooled individual EB-5 petitions. For existing regional centers, Kalmykov helps prepare amendment filings, file exemplar petitions, address removal of conditions issues, and ensure that they develop an internal compliance program. She also counsels foreign nationals on obtaining green cards through individual or regional center EB-5 investments, as well as issues related to I-829 removal of conditions.
What do you think about the EB-5 Reform and Integrity Act of 2022?
The Act was a long-awaited change anticipated by many in the EB-5 industry. It was critical for Congress to add investor protections and to dissuade fraud through the implementation of complex compliance provisions into the EB-5 program to ensure its long-term viability as a self-sponsored green card path. The Act clarified many issues in the practice of EB-5 which have previously been addressed and at times reversed through informal USCIS policy changes. This gives practitioners, investors and regional centers much needed clarity with respect to source of funds requirements, the redeployment of funds and job creation.
What new trends are you seeing in the EB-5 industry?
Given the internal compliance requirements outlined in the new law, we are seeing regional centers focused internally on how to best implement new intake and record keeping procedures with respect to investors, track disbursement and use of funds and how to best prepare to meet audit and site visit requirements. Now more than ever it will be essential to work with immigration and corporate securities counsel to ensure that program requirements are properly met. These changes are also stimulating new interest in the program from overseas investors who may have previously been concerned about the use of their funds or the suspension of the program. They are now reaching out regarding moving forward with their EB-5 applications particularly in the new visa set aside categories carved out under the new law.
PARISA KARAAHMET
Fragomen
Parisa Karaahmet is a senior partner at Fragomen's New York office, where she manages corporate accounts and leads a large team focused on individual and complex immigration matters. She is also a member of the firm's Global Executive Committee and EB-5 Compliance Committee. On the corporate compliance advisory group side, she represents a variety of companies in their immigration matters. Prior to joining Fragomen, Karaahmet served as an Assistant District Counsel and Acting Deputy District Counsel for the Immigration & Naturalization Service, New York District. She speaks at international and national conferences on a variety of immigration topics, and has provided immigration advice and guidance on a pro bono basis to a number of organizations and individuals.
What do you think about the EB-5 Reform and Integrity Act of 2022?
The provisions in the Act are helpful and necessary for the EB-5 industry. Providing a 5-year reauthorization of the regional center program will decrease the uncertainty that investors faced in the past and make the program more attractive versus other worldwide residency programs. The provisions regarding reserved visas, priority processing, and ability to file concurrent adjustment applications should speed up the timeline for permanent residence and are important to the program's success. However, USCIS needs to speed up overall processing of petitions, as the current backlogs make it difficult for investors and their family members to complete the process in a reasonably timely manner.
What new trends are you seeing in the EB-5 industry?
Since the implementation of the Act and the U.S. District Court decision in Behring, we have seen considerably renewed interest in the EB-5 program by potential investors, particularly F-1 students who find the concurrent adjustment of status filing provision to be very attractive. The fact that the program has been reauthorized for five years has brought stability to the EB-5 industry and has allowed for more definitive planning by regional centers and project developers. Moreover, it has given investors confidence that the U.S. government is committed to the success of the program.
NIMA KORPIVAARA
KLD LLP
Recognized nationally in EB-5 law, Nima Korpivaara has advised a multitude of developers, project principles and regional centers on EB-5 program compliance. He primarily works within the immigration practice at KLD LLP, counseling corporate clients and individual EB-5 investors on the EB-5 program's USCIS requirements and processes.
What do you think about the EB-5 Reform and Integrity Act of 2022?
Securing grandfathering for current investors was a huge win, and rectified an injustice. However, the bill as a whole is very poorly drafted. For all the support within Congress, the bill very much feels like it was rushed, and begrudgingly prepared. The lack of definitions and clear guidance will result in USCIS taking the most draconian position on each and every issue. USCIS adjudication and rulemaking will result in endless lawsuits, just so stakeholders and investors can have a competent filing process.
What new trends are you seeing in the EB-5 industry?
The passing of the EB-5 Reform and Integrity Act evidenced just how much pent-up demand there is for the EB-5 program. Investors are eager to secure their fastest entry into the USA. The Integrity Act has provided at least two new channels to expedited visa processing through visa set asides for Rural and Infrastructure. We have to see if USCIS follows congressional intent on expedited processing, but I believe we will see rise in public/private projects that meet the visa set aside definitions. EB-5 will once again be at the forefront of economic development and job creation for the communities that most need it.
BRANDON MEYER
Meyer Law Group
Brandon Meyer is the founder and managing partner of Meyer Law Group (MLG), where he provides quality legal representation to clients ranging from EB-5 regional center operators and individual investors to multinational corporations. Involved in EB-5 since 1998, Meyer has seen the multiple life cycles of the EB-5 program. Meyer received his law degree from the University of San Diego School of Law and is a member of the Bars of Connecticut and the District of Columbia. MLG is headquartered in San Francisco and has offices in New York, San Diego, Charlotte and Vietnam. Meyer has authored articles in legal publications such as Immigration Daily.
What do you think about the EB-5 Reform and Integrity Act of 2022?
I believe that the new EB-5 law is a major step for investors, and is a vast improvement for investors compared to the old EB-5 law. I-526/I-485 concurrent filing is a huge game-changer for many investors, making EB-5 almost a no-brainer for some people.
What new trends are you seeing in the EB-5 industry?
Strong interest globally. The $800,000 minimum investment is not proving prohibitive in many markets. The so-called H-1B to EB-5 market has cooled substantially given the steep drop in tech stock prices since the start of 2022. Plus, the moderate movement in EB-2/EB-3 priority dates has created an element of wishful thinking in the H-1B to EB-5 market, as people have convinced themselves that their still backlogged priority dates will become current imminently, then USCIS will magically approve the subsequent I-485 filing overnight. We have also seen this same dynamic with current investors declining to move forward with a concurrent I-485 filing on the fantastical hope of the triple bank shot that their EB-2/EB-3 priority date will become current soon, followed by the super-quick I-485 processing, followed by the project refunding 100% of the capital investment upon demand. Unfortunately, disappointment will soon arise.
JOHN MEYER
Foster LLP
John Meyer is a partner at Foster LLP's Houston office. Recognized as a Best Lawyer in America and Chambers USA, Meyer manages the firm's investor team focusing on nonimmigrant and EB-5 solutions for multinational companies and foreign investors. He helps his clients develop a strategy for setting up business and investing in the U.S. He works directly with individual investors and regional centers. He lecturers frequently on immigration topics at local and regional conferences and led the opening of four Foster locations around the globe: El Salvador, Vietnam, Beijing, and Edinburg, Texas.
What do you think about the EB-5 Reform and Integrity Act of 2022?
I think the re-authorization of the EB-5 program is considerable, as it shows the intention to stabilize the program. The new legislation outlines new grandfathering provisions for investors who have already filed I-526 and I-829s, as well as protections for investors who encounter unscrupulous developers. Additionally, we expect the new program to generate interest in EB-5 through adjustment of status for permanent residents. The EB-5 Reform and Integrity Act of 2022 imposes transparency on regional centers, developers and marketplace promoters. The new regulations constitute a robust program that produces excellent opportunities for foreign nationals interested in permanent residence status through investment.
What new trends are you seeing in the EB-5 industry?
Due to EB-5 re-authorization, there has been a paradigm shift. Under previous regulations, investors were subject to a multi-year processing time before they could enter the U.S. Now, applicants who are legally in the U.S. can concurrently file I-526 and I-485 petitions. These new regulations create opportunities for investors interested in rapidly securing an immigration benefit. However, this requires developing a strategy that includes a non-immigrant visa to come to the U.S. Once in the U.S., a client makes their EB-5 investment, files the immigrant petition, and concurrently files the adjustment of status.
ANUSREE NAIR
Klasko Immigration Law Partners
Anusree (Anu) Nair is a partner at Klasko Immigration Law Partners and manages the investor division of the firm's EB-5 practice. She is responsible for the filing of all EB-5 petitions at the firm. Her command of investor-related issues is recognized within the industry and she is frequently called on to review cases prepared by other firms to ensure compliance with rigorous standards of the United States Citizenship and Immigration Services. Nair also leads the firm's EB-1 practice, which can be a great option for those seeking a green card who face long delays in other categories.
What do you think about the EB-5 Reform and Integrity Act of 2022?
For legislation that was a few years in the making, it was riddled with issues. That is, basic questions of when current investors would become eligible to file for their green cards; when new investors would be able to file I-526 petitions; grossly miscalculating how long it would take USCIS to create a new I-956 form and process. We're still in the "growing-pains" portion of the process and it will take some time for the industry, USCIS and DOS to get into the flow – aided, of course, by litigation.
What new trends are you seeing in the EB-5 industry?
For current investors, we are seeing a lot of investors having to make the decision on whether to process green cards through their EB-2/EB-3 petitions – which has the potential to retrogress – or stick with the EB-5 process.
SAMUEL NEWBOLD
Chiesa Shahinian & Giantomasi
Samuel Newbold is the chair of the Immigration Law Group at CSG and is a member of CSG's Alternative Capital Group. Newbold represents regional centers, direct projects and regional center projects, as well as individual investors. Over the past decade, Newbold has successfully achieved expedited processing for numerous EB-5 projects and has served on the American Immigration Lawyers Association National EB-5 Committee. He is the founder and creator of EB-5 Proxy; a blockchain based EB-5 fund administration platform that provides comprehensive end-to-end tracking and compliance reporting of EB-5 expenditures and job creation for fund administrators.
What do you think about the EB-5 Reform and Integrity Act of 2022?
The EB-5 Reform and Integrity Act is a welcomed advancement for the EB-5 industry. The codification of integrity measures and programmatic standards adds legitimacy as well as longevity to the EB-5 program. The Act has also galvanized the EB-5 industry and has served as a rallying cry for stakeholders who aim to achieve fair and prompt regulatory action from USCIS. Though congratulations are due for those who helped promulgate this legislation, there is much work to be done to ensure that the program remains strong.
What new trends are you seeing in the EB-5 industry?
Marketing efforts are focused on projects that fall within the visa set asides, particularly rural and infrastructure projects. The hope is that the visa set asides will reopen markets in Asia and drive popularity to those projects. Additionally, early indications are that the advent of concurrent I-485, I-765 and I-131 processing is another boon to the industry that should attract investors from historically lower participating countries, in particular, foreign nationals in F-1 status who have recently graduated from U.S. colleges and are in the U.S. pursuant to Optional Practical Training and cannot secure temporary work visas.
KRISTAL OZMUN
Miller Mayer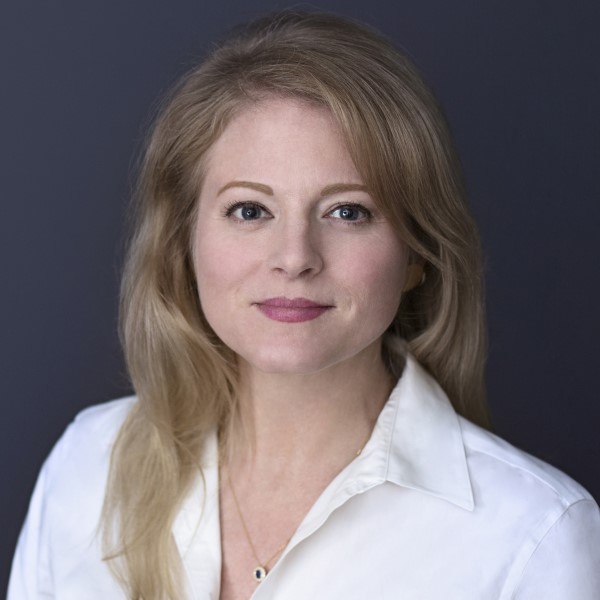 Kristal Ozmun is a partner with Miller Mayer LLP. Ozmun represents an array of business and individual clients on employment-based immigration matters. Ozmun is recognized in the fifth-employment based immigrant preference category. She represents EB-5 regional centers in designation, compliance, and governance and also advises EB-5 immigrant investors in navigating the immigration process. She is a well-known advisor and prolific speaker and writer on the subject. Ozmun is a member of the American Immigration Lawyers Association (AILA) and also serves as a co-chair of the Best Practices Committee of Invest in the USA (IIUSA), the EB-5 Trade Association.
What do you think about the EB-5 Reform and Integrity Act of 2022?
The EB-5 Reform and Integrity Act of 2022 takes many steps in the right direction. Pros include concurrent filing of I-526 petitions and adjustment of status (AOS) applications for petitioners with current priority dates, grandfathering and protection provisions, and integrity measures. However, making 245(k) protection available to EB-5 investors is perhaps one of the most important yet least talked about provisions in the Act. Section 245(k) is an exemption available to certain AOS applicants who have failed to continuously maintain a lawful status, engaged in unauthorized employment, or otherwise violated the terms of their nonimmigrant status.
What new trends are you seeing in the EB-5 industry?
It's difficult to concretely identify new trends at such an early juncture. Looking ahead, I would expect the market to shift in favor of projects located in rural areas due to the reservation of 20 percent of EB-5 visas for petitioners investing in such projects.
NATALIA POLUKHTIN
Global Practice Group
Natalia Polukhtin, attorney at Global Practice (Scottsdale, AZ), specializes in investment immigrant and non-immigrant visa categories. Native to Moscow, Russia, Polukhtin earned her graduate and undergraduate degrees from Moscow State University before obtaining a law degree from Mercer University School of Law. She developed unique expertise in documenting source of funds originated from CIS-countries and published several articles on integration of non-traditional sources of funds, such as cryptocurrency, into the EB-5 process. Polukhtin is a recipient of multiple professional awards, including Top 25 EB-5 Attorneys by EB5 Investors Magazine and recognition from IIUSA. She is a long-standing member of the Executive Council of the Immigration Law Section of the State Bar, a blogger, speaker, and an author of a comprehensive guide written in Russian to business immigration to the U.S.
What do you think about the EB-5 Reform and Integrity Act of 2022?
EB-5 Reform and Integrity Act brings numerous changes to the EB-5 industry, most of which is welcomed by both investors and regional centers. Placing a greater emphasis on transparency, regulation of agents and protection for investors and project developers alike, the Act may become the most significant reform that the industry has seen. However, the reform itself is not going to modernize the industry without the Agency's efforts in expediting adjudication of EB-5 petitions and restoring confidence in prospective investors who rely on efficiency of government institutions.
What new trends are you seeing in the EB-5 industry?
With concurrent filing currently allowed to EB-5 investors present in the U.S., the industry is going to see more interest from prospective applicants staying in the United States on student or work visas. This trend that will undeniably result in increased marketing efforts within the U.S. will increase demand for securities attorneys to ensure compliance with SEC offering requirements. The period of political turbulence in Europe in the past year made U.S. immigration through investment market more desirable for investors from that region, thus opening new marketing opportunities for EB-5 developers. Additionally, high-net-worth individuals from the CIS countries are developing a perception of the EB-5 program as an asset protection mechanism, rather than an immigration tool. They developed higher tolerance for the longer adjudication time, as long as they invest in credible projects with predictable return on investment.
MONA SHAH
Mona Shah & Associates Global
U.K. born, former British Crown Prosecutor, Mona Shah is recognized as an industry leader in EB-5. Shah has received numerous accolades including EB5 Investors Magazine's Top 25 EB-5 Immigration Attorney eight years in a row; Uglobal's Top 25 Global Migration Attorneys, Top Lawyer Who International, amongst others. Shah is both a published author and Lexis-Nexis Editor. She has spoken extensively both nationally and overseas; interviewed by mainstream news; featured in international magazines; and quoted in major newspapers including New York Times, Axios, Bloomberg. Shah hosts EB-5 Investment Voice Podcast series, running for 6+ years. She is also a part-time adjunct professor at Baruch College, City University NY.
What do you think about the EB-5 Reform and Integrity Act of 2022?
The EB-5 Reform and Integrity Act of 2022 did not make any changes to the basic rules governing direct EB-5 investment, but few would disagree that the changes wrought by the dense and jam-packed legislation certainly will move the needle to a very different industry. Overall, this could be advantageous for the industry as the high visibility of the remaining regional centers and practitioners forces best practices. The integrity provisions are a welcome boost to investor confidence.
What new trends are you seeing in the EB-5 industry?
RIA abolished multiple investments into a direct EB-5 project. EB-5 practitioners are known to be innovative, finding ways around whatever Congress throws at us. RIA stipulated the end of pooled direct, but it did not take us long to come up with the new trend of the duplicative direct model. Another trend is that the welcome addition of concurrent filing has caused projects to seriously market within the U.S., adhering to U.S. Securities laws, rather than completely relying on overseas agents. A future trend that is expected (and hoped) is that the additional costs of financing a RC will ensure lower fees to the overseas agents.
DARREN SILVER
Darren Silver & Associates
Darren Silver is the founding partner of Darren Silver & Associates, LLP. Silver has a career spanning over 25 years exclusively in the field of immigration. Over his career, Silver has enjoyed working within different areas of immigration law. He has devoted a large segment of his practice to EB-5 law and is proud of the work that his firm has contributed to the EB-5 community. He has successfully filed over 4,000 EB-5-related applications. He has been a long-standing member of AILA, IIUSA and has been recognized as a Super Lawyer in his field.
What do you think about the EB-5 Reform and Integrity Act of 2022?
The 2022 EB-5 Reform Act has brought necessary and impactful changes to the EB-5 program. Specifically, the Act finally addresses the issue of victim recourse. The new Act has carved out new protections for EB-5 investors that were subject to fraud. As important, the new act has created investor safeguards and transparency for investors. In my practice, the most impactful new change must be the new rule allowing for concurrent adjustment filing for EB-5 applicants. If eligible, the EB-5 applicant can now legally reside and work in the U.S. during the adjudication of the I-526 petition. The combination of new safeguards along with new filing options has created the most sensible and exciting EB-5 program to date.
What new trends are you seeing in the EB-5 industry?
The EB-5 industry is looking at the new Act and policies and coordinating efforts to best serve the EB-5 investors. Specially, we are seeing a growing campaign to introduce the EB-5 program to students, H-1B employees and other nonimmigrants residing in the U.S., as these groups can now benefit from the new concurrent filings. We have also seen some growth with rural area projects, opening the door to retrogressed investors filing in the separate visa allocation set-aside for rural and high unemployment areas. The final common trend is simply seeing all the regional centers and projects working diligently to comply with the new rules, which ultimately will create a safer and more successful program.
CHRISTIAN TRIANTAPHYLLIS
Jackson Walker
Christian Triantaphyllis, who leads Jackson Walker's Business Immigration & Compliance practice, represents foreign nationals in cross-border and business immigration matters, usually dealing with regional centers and direct investments. In his practice, Triantaphyllis regularly serves as counsel to real estate developers, regional centers, private equity funds, and family offices, and advises those on structuring potential EB-5 funding by providing EB-5 analysis on project business plans, securities offerings, and economic reports. He is particularly experienced in assisting immigrant investors from around the world through the EB-5 visa program, preparing and filing I-526 petitions and I-829 petitions for regional center and direct investors.
What do you think about the EB-5 Reform and Integrity Act of 2022?
I am excited about what the EB-5 Reform and Integrity Act of 2022 has to offer to EB-5 investors and regional centers. As someone who has been following closely potential new EB-5 legislation since it became a possibility in 2015, I am relieved and optimistic about the positive impact the new legislation will have on the EB-5 industry. Overall, I think the highlights of the legislation include grandfathering of already filed investors, the longer term reauthorization of the regional center program, increased investor protection, and attempts to accelerate processing times, which puts the EB-5 industry in position to thrive.
What new trends are you seeing in the EB-5 industry?
The early trends in the EB-5 industry due to the EB-5 Reform and Integrity Act of 2022 include a strong interest in rural projects to take advantage of reserved visas and priority processing, and a reinvigorated interest in the regional center program by developers of EB-5 projects. Also, the increased investment levels appear to be manageable for EB-5 investors so far and have not deterred too many immigrant investors I have spoken with about the EB-5 program over the last several months, but it will be interesting to see whether initial interest is due to pent-up demand from last year.
FREDRICK VOIGTMANN
Law Office of Fred Voigtmann
Fredrick W. Voigtmann is highly skilled in investor and immigration matters. He has represented EB-5 regional centers and filed hundreds of I-526 and I-829 petitions and immigrant visa applications in connection with some of the most successful EB-5 projects. Voigtmann practiced immigration law from 1994 to 1997 in Taipei, Taiwan. He served as co-chair of the American Immigration Lawyers Association Investor Committee and has published numerous articles on EB-5. Voigtmann is a board-certified specialist in immigration and nationality law, a graduate of The Ohio State University (BA in English) and Capital University Law School (JD, with honors).
What do you think about the EB-5 Reform and Integrity Act of 2022?
I think it is better than not having an EB-5 program! In general, I believe the industry has welcomed the certainty and integrity the RIA brings to the EB-5 marketplace in terms of an extended validity period and minimum investment amounts.
What new trends are you seeing in the EB-5 industry?
I have not seen many new trends over the last year, except for more direct EB-5 cases, which was the only game in town during the regional center hiatus. I think we will see a modest resurgence in Chinese EB-5 investors looking for rural EB-5 projects to take advantage of the set asides. It remains to be seen how much interest will be generated for rural projects, but the combination of pent-up demand and current priority dates could spur growth in this area of EB-5. It will be exciting to see where EB-5 takes us during the next five years!
DAVID VAN VOOREN
David Hirson & Partners
David Van Vooren concentrates his practice on EB-5 immigrant investor program matters, including EB-5 regional center formations, EB-5 corporate structuring and financing, and working closely with securities attorneys, economists and business plan writers to ensure compliance. He also prepares and files I-526 and I-829 petitions on behalf of regional centers and investors. Previously, he worked in the Shanghai office of an international law firm where he was a member of their global immigration practice and advised EB-5 investors on immigration requirements. Van Vooren has nearly a decade of experience living and working in China and is proficient in Chinese.
What do you think about the EB-5 Reform and Integrity Act of 2022?
The passage of the EB-5 Reform and Integrity Act of 2022 was of course a welcome development after the EB-5 regional center program had lapsed for over 8 months and reauthorization appeared to be increasingly uncertain. I also believe the text of the RIA overall is a net positive. But the million-dollar question right now is how the RIA will be implemented. If USCIS can draft regulations in a reasonable manner that are workable in practice, then I believe that the EB-5 program will be able to thrive.
What new trends are you seeing in the EB-5 industry?
Until we have clarity on how the RIA will be implemented, then I believe the trend in the near-term will be for investors to gravitate towards direct EB-5 projects, which are currently open and available for investors to file I-526 petitions.