EB-5 projects and EB-5 regional centers in Florida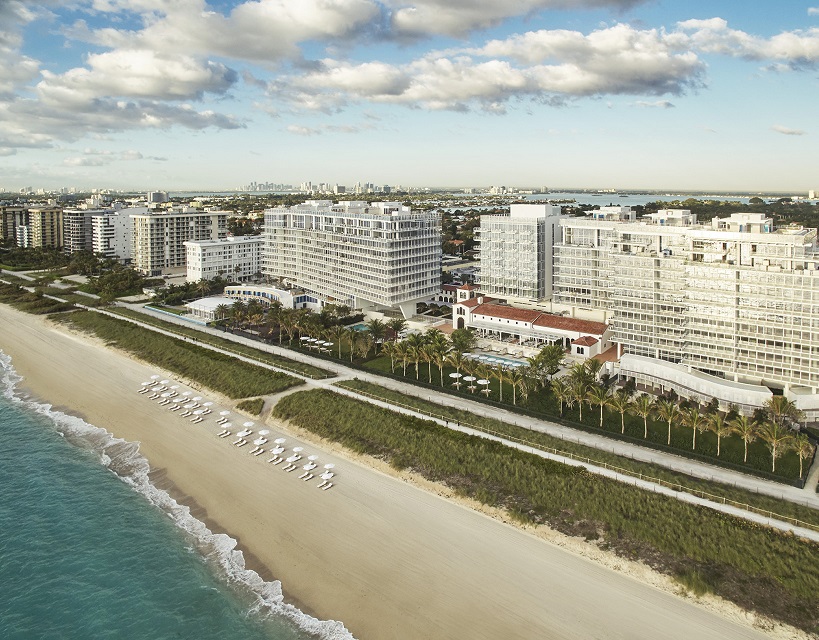 EB-5 MARKET IN FLORIDA
Florida is one of the top states in terms of EB-5 investments and creating jobs, according to U.S. Department of Commerce. Florida had 16 EB-5 projects through regional centers and 1,223 investors in regional centers projects in 2012 and 2013, according to the U.S. Dept of Commerce. EB-5 investments in Florida totaled $890.8 million and created more than 20,000 jobs in 2014-2015, according to EB-5 Economic Impact Studies. As of May 2020, Florida has 66 approved regional centers, according to USCIS.
STATE ECONOMY
Florida, known as the Sunshine State because of its warm climate, is the third-most-populous state in the U.S. Although the cost of living isn't the cheapest, it is more affordable than some of the other large states in the U.S., making it attractive for people looking to relocate and retire. Another factor that makes Florida appealing is the lack of personal income tax.
Florida's economy is one of the largest in the world, with the gross state product of about $1 trillion as of 2018. Tourism is one of the biggest contributors to the state's economy, but agriculture - particularly oranges - and aerospace industry are also major growth factors.
POPULATION OF FLORIDA
Florida's population is close to 21.5 million, according to the U.S. Census Bureau. About three-fourth of residents identify as white and about a quarter as Latino. Although English is the state's official language, Spanish is widely spoken as well.
IMMIGRATION SITUATION
Florida has been an attractive place for immigrants - many from the Caribbean - for years. American Immigration Council estimates that one in five Florida residents is an immigrant and more than half of them are naturalized U.S. citizens.
COMPLETED EB-5 PROJECTS IN FLORIDA
The $200 million Hollywood Circle, developed by Gold Coast Florida regional center opened in 2018 in Downtown Hollywood, Florida. The project, which includes a hotel and residences, was partly funded by EB-5 investments.
Tap 42 Craft Kitchen & Bar from Tapco Restaurant Group financed a majority of its locations through EB-5 investments, media reported. The Midtown Miami location opened in 2017. The Coral Gables location opened in 2016, also reportedly with the help from EB-5 investors.
The Epicurean Hotel in South Tampa, developed by Mainsail real estate company, opened in December of 2013. The luxury hotel project involved 19 foreign EB-5 investors, according to the company.
Four Seasons Hotel & Private Residences at the Surf Club received $99 million in EB-5 funds from 198 investors through LCR Capital Partners. It created 9,180 jobs and was completed in 2019. The project in Surfside is a development of the iconic Richard Meier-designed hotel featuring 77 rooms and 150 luxury condominium units. Conde Nast Traveler recognized it as one of the top five hotels in the world in 2019.
Southern Oaks Senior Living Care received $4.5 million in EB-5 funds through American Lending Center in 2014. The project in Fort Myers is a 60-unit, 115-bed assisted living facility and opened in 2016. It provides healthcare services and daily assistance to seniors who need anything from basic supervision to full-time care.
Staybridge Suites received $3.5 million in EB-5 funds through Regional Center Holding Group. The project in Orlando is a 6-story hotel with 89 rooms and opened in 2017. Each room has a fully equipped kitchen and workspace. The hotel's other features include a fitness center, an outdoor pool, a business center, a meeting room and a breakfast area.
Paramount Miami Worldcenter ("Paramount MWC") received $100 million in EB-5 funds from 200 investors. It created about 6,348 jobs and was completed in 2019. The project is an ultra-luxury 54-story, 562-unit residential tower that's the centerpiece of Miami Worldcenter in downtown Miami.