EB-5 projects and EB-5 regional centers in Florida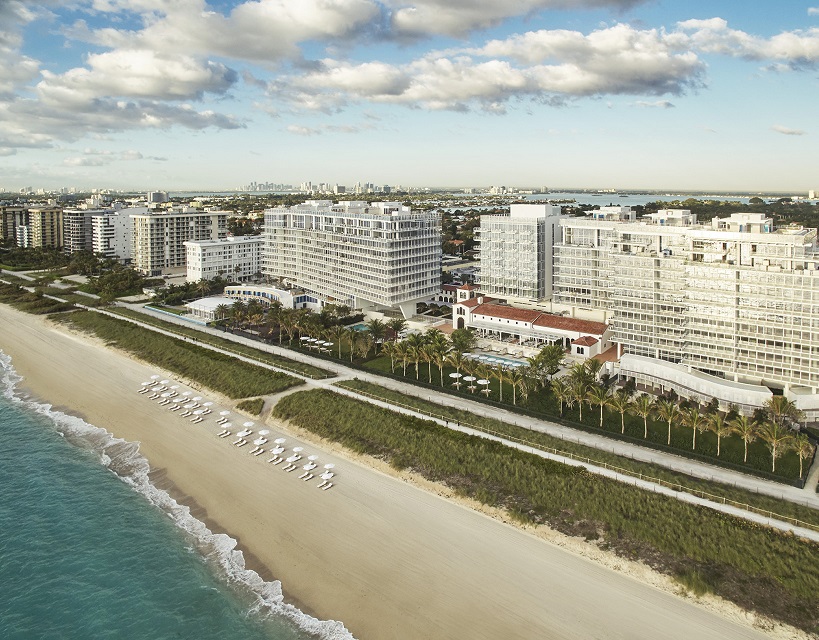 EB-5 MARKET IN FLORIDA
Florida is one of the top states in terms of EB-5 investments and creating jobs, according to U.S. Department of Commerce. Florida had 16 EB-5 projects through regional centers and 1,223 investors in regional centers projects in 2012 and 2013, according to the U.S. Dept of Commerce. EB-5 investments in Florida totaled $890.8 million and created more than 20,000 jobs in 2014-2015, according to EB-5 Economic Impact Studies. As of September 2022, Florida has 58 approved regional centers, according to USCIS.
STATE ECONOMY
Florida, known as the Sunshine State because of its warm climate, is the third-most-populous state in the U.S. Although the cost of living isn't the cheapest, it is more affordable than some of the other large states in the U.S., making it attractive for people looking to relocate and retire. Another factor that makes Florida appealing is the lack of personal income tax.
Florida's economy is one of the largest in the world, with the gross state product of about $1 trillion as of 2018. Tourism is one of the biggest contributors to the state's economy, but agriculture - particularly oranges - and aerospace industry are also major growth factors.
POPULATION OF FLORIDA
Florida's population is close to 21.5 million, according to the U.S. Census Bureau. About three-fourth of residents identify as white and about a quarter as Latino. Although English is the state's official language, Spanish is widely spoken as well.
IMMIGRATION SITUATION
Florida has been an attractive place for immigrants - many from the Caribbean - for years. American Immigration Council estimates that one in five Florida residents is an immigrant and more than half of them are naturalized U.S. citizens.
COMPLETED EB-5 PROJECTS IN FLORIDA
The $200 million Hollywood Circle, developed by Gold Coast Florida regional center opened in 2018 in Downtown Hollywood, Florida. The project, which includes a hotel and residences, was partly funded by EB-5 investments.
Tap 42 Craft Kitchen & Bar from Tapco Restaurant Group financed a majority of its locations through EB-5 investments, media reported. The Midtown Miami location opened in 2017. The Coral Gables location opened in 2016, also reportedly with the help from EB-5 investors.
The Epicurean Hotel in South Tampa, developed by Mainsail real estate company, opened in December of 2013. The luxury hotel project involved 19 foreign EB-5 investors, according to the company.
Four Seasons Hotel & Private Residences at the Surf Club received $99 million in EB-5 funds from 198 investors through LCR Capital Partners. It created 9,180 jobs and was completed in 2019. The project in Surfside is a development of the iconic Richard Meier-designed hotel featuring 77 rooms and 150 luxury condominium units. Conde Nast Traveler recognized it as one of the top five hotels in the world in 2019.
Southern Oaks Senior Living Care received $4.5 million in EB-5 funds through American Lending Center in 2014. The project in Fort Myers is a 60-unit, 115-bed assisted living facility and opened in 2016. It provides healthcare services and daily assistance to seniors who need anything from basic supervision to full-time care.
Staybridge Suites received $3.5 million in EB-5 funds through Regional Center Holding Group. The project in Orlando is a 6-story hotel with 89 rooms and opened in 2017. Each room has a fully equipped kitchen and workspace. The hotel's other features include a fitness center, an outdoor pool, a business center, a meeting room and a breakfast area.
Paramount Miami Worldcenter ("Paramount MWC") received $100 million in EB-5 funds from 200 investors. It created about 6,348 jobs and was completed in 2019. The project is an ultra-luxury 54-story, 562-unit residential tower that's the centerpiece of Miami Worldcenter in downtown Miami.
RURAL TEA COUNTIES IN FLORIDA:
Bradford
Calhoun
Columbia
DeSoto
Dixie
Franklin
Glades
Hamilton
Hardee
Hendry
Holmes
Jackson
Lafayette
Levy
Liberty
Madison
Monroe
Okeechobee
Putnam
Suwannee
Taylor
Union
Washington
INTERACTIVE RURAL TEA MAP
REGIONAL CENTERS IN FLORIDA:
American EB5 Regional Center
ID1525452903
American Lending Center Florida, LLC
ID1432851998
18881 Von Karman Ave, Suite 1050
Irvine, CA 92612
American Liberty Regional Center, LLC
ID1131250348
2400 First St Unit 212,
Fort Myers, FL 33901
American Life Investments, LLC
ID1031910192
270 S. Hanford St., Ste. 100,
Seattle, WA 98134
American Opportunity Regional Center LLC
ID1034850133
6205 Blue Lagoon Dr #130,
Miami, FL 33126
https://americanopportunity.us
American Venture Solutions Regional Center
ID1031910037
4500 Biscayne Boulevard, Suite 206,
Miami, FL 33137
America's Center for Foreign Investment
ID1031910090
PO box 11032
Montgomery, AL 36111-0032
ARCG Florida Regional Center, LLC
ID1421251836
1200 Brickell Ave #1950,
Miami, FL 33131
Avista Regional Center, LLC
ID1609754295
5353 Conroy Road, Suite 200
Orlando, FL 32811
BC Central Florida Regional Center LLC
ID1231850806
BC Southeast Regional Center, LLC
ID1713555548
BridgeForth Southeastern Regional Center, LLC
ID1534553587
CanAm Florida Regional Center, LLC
ID1414151759
48 Wall Street, 24th Floor,
New York, NY 10005
https://www.canamenterprises.com
Central Florida EB5 Regional Center
ID1330451257
116 Polo Park Blvd E,
Davenport, FL 33897
Clearwater Beach Resort Regional Center, LLC
ID1307151103
5600 Mariner Street,Suite 200,
Tampa, Florida
CMB Southeast Regional Center, LLC
ID1231250800
5910 N Central Expy, Suite 1000
Dallas, Texas 75206
EB5 Affiliate Network State of Florida Regional Center, LLC
ID1403151665
3801 PGA Boulevard, Suite 902,
Palm Beach Gardens, FL 33410
http://eb5affiliatenetwork.com/
EB5 Financing Management Company, LLC
ID1415451772
2750 SW 145th Avenue SUITE 401
Miramar, FL 33027
EB5 Florida Hotels & Investments Regional Center LLC
ID1435752249
240 crandon blvd, suite 242,
Key Biscayne, Florida 33149
https://www.eb5floridahotels.com/home
EB5 Florida Real Estate Regional Center, LLC
ID1429351932
7380 W Sand Lake Rd,
Orlando, FL 32819
EB-5 Inc Regional Center, LLC
ID1635854991
Education Fund SE Regional Center
ID1510551754
Florida EB5 Investments LLC Regional Center
ID1031910185
1571 S. Atlantic Ave. Unit 205
New Smyrna Beach, FL 32169
https://www.floridaeb5investments.com
Florida EB-5 Quantum Investments, LLC
ID1508352632
Florida EB-5 Regional Center, LLC
ID1031910204
Florida Equity & Growth Fund Regional Center, LLC
ID1031910124
403 East Madison Street, Suite 400
Tampa, Florida 33602
Florida First Regional Center, LLC (former name USEGF Florida Regional Center)
ID1502052556
777 South Flagler Drive Suite 800
West Tower West Palm Beach Florida 33401
https://www.americaneconomicgrowthfund.com
Florida Gulf Coast Regional Center, LLC
ID1226550766
154 N Ryan St
Santa Rosa Beach, FL 32459
Florida Opportunities Regional Center LLC
ID1615354327
Florida Overseas Investment Center RC
ID1031910161
601 Brickell Key Drive, Suite 500
Miami, FL 33131
Florida Regional Center, LLC
ID1031910194
115 Front Street, Suite 300
Jupiter, FL 33477
https://visaeb-5.com/fl-regional-centers/
Formosa Gardens Regional Center, LLC
ID1530353405
7864 W. Irlo Bronson Highway,
Kissimmee, FL 34747
Gateway South Florida Regional Center, LLC
ID1611754315
1111 Park Centre Boulevard, Suite 450,
Miami Gardens, FL
Gold Coast Florida Regional Center
ID1031910179
1776 Polk Street, Suite 200,
Hollywood, FL 33020
Gulf Coast Regional Investment Center, LLC
ID1031910068
One Penn Plaza, Suite 2508
New York, NY 10119
Gulf States Regional Center, LLC
ID1201750575
1835 Main Street Suite #101
Weston, Florida 33326
http://www.gulfstatesregionalcenter.com
Miami Film Regional Center
ID1335751407
Miami Metropolitan Regional Center
ID1119450242
2665 South Bayshore Drive, Suite 1207
Coconut Grove FL 33133
My Florida Regional Center LLC DBA My EB5 Green Card Regional Center
ID1206950609
8895 N Military Trl Suite 101B
Palm Beach Gardens Florida 33410
New Orleans & Gulf Coast Regional Center, LLC
ID1216350684
2439 Manhattan Blvd Suite 211
Harvey, LA 70058
https://nogcregionalcenter.com
Omega Florida Regional Center
ID1209050632
2 Metroplex Drive Ste 202
Birmingham, AL 35209
Orange Trust Regional Center, LLC (f/k/a USBIIF LLC)
ID1833156552
Orlando EB-5 Investments Regional Center
ID1031910001
1800 Pembroke Drive
Orlando FL 32810
http://www.eb5orlandoinvest.com
Palm Beach RC
ID1031910136
601 Heritage Drive, Suite 438
Jupiter, Florida 33458
Protogroup, Inc.
ID1529353385
Queensfort Capital Florida Regional Center
ID1224950750
999 Brickell Avenue, Suite 410,
Miami, Florida 33131
https://www.queensfortcapital.com
Regional Center of South Florida, LLC
ID1031910166
80 SW 8 Th St Ste 2900,
Miami, Florida, 33130
Green Card Solutions Regional Center (former name Shrimp House US LLC)
ID1423851860
Smith South Atlantic Regional Center
ID1436352266
9500 Roosevelt Way NE Suite 300
Seattle, WA 98115
South Florida Investment Regional Center (SFIRC)
ID1031910118
21 SE First Avenue, 10th Floor
Miami, FL 33131
South Florida Real Estate and Infrastructure Regional Center LLC
ID1635754909
Southeast EB5 Regional Center, LLC
ID1635654886
Southeast Florida EB-5 Regional Center, LLC
ID1305251090
1963 10th Ave N.
Lake Worth, FL 33461
https://southeastfloridaeb5regionalcenter.com
Sunshine State Regional Center, Inc.
ID1324951207
1835 Main Street Suite 101,
Weston, FL, 33326
Watercrest Florida Regional Center, LLC
ID1508452634
445 24th Street, Suite 300,
Vero Beach, FL 32960
Greystone EB5 Southeast Regional Center LLC (former name Greystone Florida Regional Center LLC)
ID1215650675
152 West 57th St. 60th Floor
New York, NY 10019